12 June 2014
'Sonic Surprise'
Hot Press magazine's award-winning 'Writer-At-Large'
Olaf Tyaransen
first interviewed U2 in the mid-'90s and has written numerous cover stories on the band since. He was a researcher on North Side Story and on Niall Stokes' book
Into The Heart
.
Olaf was backstage with the band in London before their appearance at the BRITS in 2009. The resulting piece was published all over the world, and also appears in his interview collection, Selected Recordings: 2000-2010 (Hot Press Books).
Bono has said of him, "It's easy to forget you're being interviewed when talking to Olaf, which is probably what makes him so good. He's a beguiling character... I always feel I should be interviewing him."
Olaf has recently turned his hand to filmmaking, and his acclaimed short film
'Don't You Know Who I Am?'
– starring Larry Love of The Alabama 3 -
can be viewed here
.
Now take a listen - and a read - to the tracks on
Olaf's U2 Playlist
. Then tell us what you think in the comments below.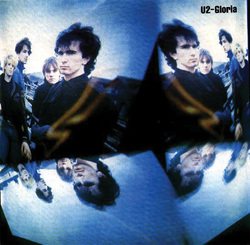 1. Gloria
I was just 10 years old when 'Gloria' was released in 1981 and I think it was the first time I became aware of U2. Dave Fanning played it on his RTE radio show and I can remember recording it on my primitive cassette recorder (thereby doing my bit to kill the music industry). Despite the lousy sound quality, I played that tape to death. Even today when I hear 'Gloria', I keep expecting to hear Fanning talking as the song draws to a close.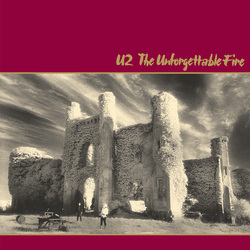 2. Bad
'Bad' is a terrific song, but my all-time favourite version was their extended 10-minute performance at Live Aid in 1985. When Bono went down into the pit and pulled those two girls out from the crowd, it was the moment that U2 became world famous. I believe the rest of the band were initially pissed off that they had to drop a song from their set because their singer had gone AWOL from the stage, but Bono knew exactly what he was doing.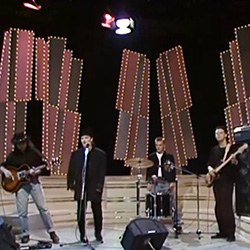 3. The Ballad Of Springhill
This one's a cover version rather than a U2 original, but I'll always remember their passionate performance on Irish TV in 1987. Based on a famous mining disaster, 'The Ballad of Springhill' was written and originally performed by Peggy Seeger and Ewan MacColl, but it was Luke Kelly's version that caught Bono's attention.
Shortly before The Joshua Tree was released, U2 played it on The Late Late Show during a 25th anniversary special on The Dubliners. They subsequently included it in the set-list for The Joshua Tree Tour. On July 30th, 2011, they played the first verse during the final show on the 360° Tour in Moncton, New Brunswick. Man, I really wish I'd been there!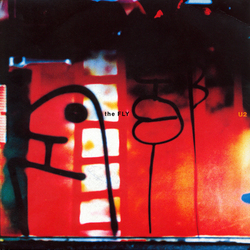 4. Alex Descends Into Hell For A Bottle of Milk/Korova 1 (B-side of The Fly single)
Thumping, threatening and industrial, and clearly - or, more accurately, distortedly – influenced by the likes of KMFDM, The Young Gods and Einstürzende Neubauten, this was from their soundtrack to the stage version of Anthony Burgess's A Clockwork Orange. It's actually the only song I've ever heard from that project, but I always love it when U2 pull a sonic surprise out of one of Edge's hats. This is about as experimental as they get.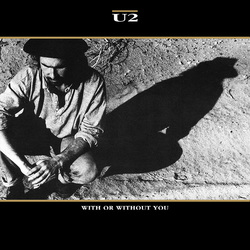 5. With Or Without You
U2 have written many memorable love songs, but the hauntingly beautiful 'With Or Without You' is a stone cold classic. Just hearing that gorgeous rolling bass intro always sends shivers down my spine. The song has sound-tracked more than one of my romantic break-ups over the years. "On a bed of nails she makes me wait"... I've been that soldier.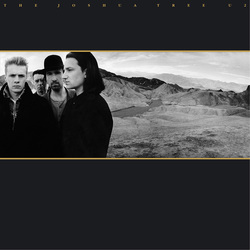 6. One Tree Hill
This song didn't really stand out for me at all when I first heard The Joshua Tree. It wasn't until I realised that it was written about somebody specific, their Kiwi roadie Greg Carroll (who died one rainy night in Dublin riding Bono's motorbike), that it took on much deeper significance. What a beautiful tribute to a departed friend. And what a stunning vocal performance, especially those howls towards its climax.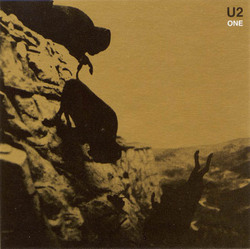 7. One
I'm sure almost everybody who does a 'My U2 Playlist' chooses 'One', but it really is an amazingly powerful track from beginning to end. It's my musical version of The Shawshank Redemption. If I come across that movie channel-hopping on TV, I'll always watch it from whatever point it's at. Similarly, if 'One' comes on the radio, I'll always stop whatever I'm doing and turn up the volume. Even people who claim to hate U2 can't argue with 'One'.
"We are one, but we're not the same/ We hurt each other/ Then we do it again." Ouch!
8. Numb
I really love Edge's disconnected vocal delivery on this: "Don't move / Don't talk out of time / Don't think / Don't worry / Everything's just fine." The guitar is pretty infectious as well. One of their coolest moments.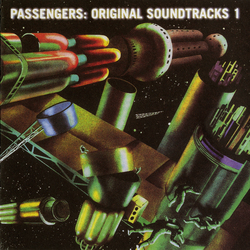 9. Your Blue Room
I almost always listen to Passengers' Original Soundtracks 1 in its entirety and could pick just about any track from it (a great album to have playing in the background when you're writing), but 'Your Blue Room' is especially atmospheric. I really like Adam Clayton's narration at the end: "Zooming in, zooming out/ Nothing I can do without/ A lens to see it all up close/ Magnifying what no one knows/ Never in company, never alone/ No car alarm/ No cellular phone." Here's hoping they get around to making Original Soundtracks 2 at some stage...
10. Last Night On Earth
U2 themselves say that Pop was too rushed, but I still love that album. Gavin Friday once explained to me that it's best approached like a vinyl double album, with three songs on each side. Anyway, Beat legend William S. Burroughs appeared in the video for
'Last Night On Earth'
– and then died soon afterwards. Allen Ginsberg also passed away shortly after working with the band. Conspiracy? Hmmm…
11. The Ground Beneath Her Feet
Featuring lyrics by Salman Rushdie, taken from his novel of the same name, this U2 rarity has an absolutely beautiful melody and features Daniel Lanois playing some memorable peddle steel guitar. Bono and Edge also played a great acoustic version on Chris Evan's TV show TFI Friday during a St Patrick's Day special in 2000.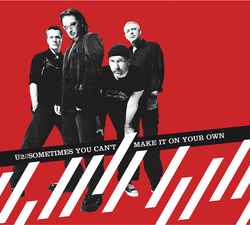 12. Sometimes You Can't Make It On your Own
Written about Bono's difficult relationship with his dying father, this one is a real tearjerker. He's telling him how much he loved him and accepting that the reason they often didn't get along so well is because they were essentially the same person ("And it's you when I look in the mirror..."). That moment when his voice cracks always leaves me in a puddle.
13. Breathe
Easily one of Bono's greatest and most energetic vocal performances backed by some wild guitar riffs: "16th of June, 9:05, doorbell rings/ man at the door says/ 'If you want to stay alive a bit longer, there's three things I need you to know, three!'" I've flung myself around my office listening to 'Breathe' at full volume a few times. Thankfully, nobody's ever seen me do it.
14. Cedars of Lebanon
I probably like this because it's written from the perspective of a journalist: "Yesterday I spent asleep/ Woke up in my clothes in a dirty heap/ Spent the night trying to make a deadline/ Squeezing complicated lives into a simple headline." Bono once told me that if he hadn't become a rock star, he would have gone into journalism. I'd happily swap places with him.