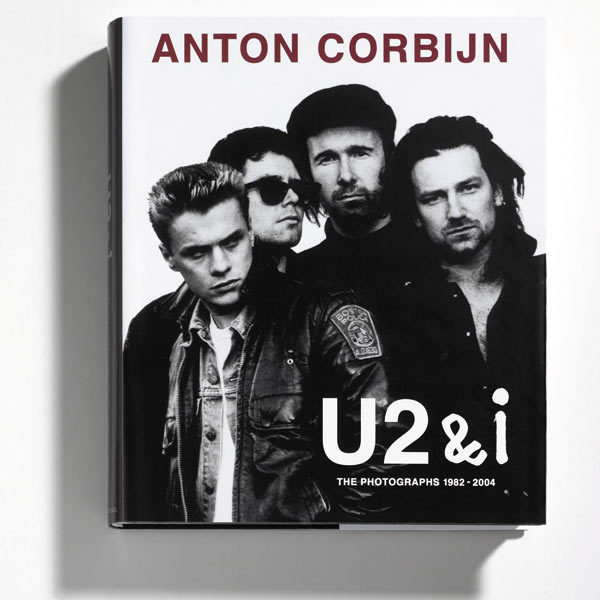 That's how novelist Salman Rushdie describes the unique relationship between U2 and longtime photographer Anton Corbijn.
Next month Corbijn releases his much-anticipated photo-book, 'U2 & I', documenting his two decades working with the band.
'U2 and Anton Corbijn deserve each other,' adds Rushdie, who joins Michael Stipe, Wim Wenders, President Bill Clinton and Helena Christiansen in offering insights into the relationship between photographer and band.
'There is a marriage between Anton Corbijn and the gentlemen of U2,' reflects REM's Stipe. 'A marriage that I often find myself jealous of.
'There is a connection between his eye and their collective brain, between their complete lack of fear and his brain. It is a stunning dance to watch, with a soundtrack to match."
Nearly 400 color and duotone plates offer an intimate chronicle both of the band's path to global success and of Corbijn's development as an artist. The book records 'the public and private face of the band, the long-standing friendship between Bono, The Edge, Adam Clayton, Larry Mullen and Corbijn, the ways in which they provided mutual inspiration, while shedding one image for another in a process of ongoing self-transformation.'
The oldest photo dates back to 1982 and was taken in New Orleans; the most recent one was shot in Lisbon in 2004 for 'How To Dismantle An Atomic Bomb'. Opening with an interview between Corbijn and Bono, the pages are punctuated with the photographer's handwritten notes as picture captions, his personal memories giving it a unique insight into the relationship between band and photographer.
'When I first met Anton I had one request,' recalls Bono. 'Make me look tall, skinny, intelligent with a sense of humour. ''So you wanna look like me ?'', was his reply.'
'So there goes Anton Corbijn, God's height, new Dutch master, a funny man, a serious photographer, a silent movie maker who can dance, with a retrospective in one of the great museums of the world. So, what's his problem? Anton as it turns out, wants to be a drummer.'
U2&i is published world-wide under the imprint of Munich-based publishers Schirmer/Mosel on February 11th.
More on Anton's new book
here