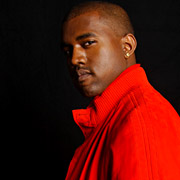 Rapper Kanye West is set to play four dates with U2 in December.

The Grammy Winning producer and rapper from Chicago, whose most recent release is 'Late Registration', is set to perform with U2 in St Louis (December 14th), Omaha (December 15th), Salt Lake City (December 17th) and Portland (December 19th).

At the Grammy Awards in February, Kanye won Best Rap Album for his album 'The College Dropout' and Best Rap Song for his single 'Jesus Walks'.