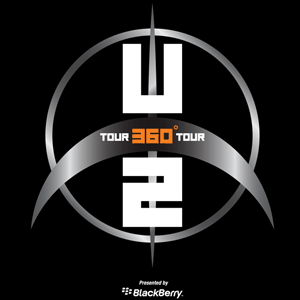 The shows in Chicago, Boston and New York were instantaneous sell-outs this morning, setting records for single day attendance in each city. Second and final shows have now been announced and presales for U2.com subscribers open tomorrow.
With sales this morning of over 82,000 tickets in New York, 72,000 in Boston and 65,000 in Chicago the U2 U2 360° Tour will set the largest single day attendance record in each city.
North American sales are repeating the record-breaking numbers seen for U2's upcoming European shows: in London, with over 6700 tickets sold in just 60 seconds, ticket sales at Wembley Stadium resulted in the highest ever sales rate in the UK. At Dublin's Croke Park, 160,000 tickets for performances on July 24th and 25th sold out in 40 minutes, leading to the announcement of a third show.
Sales in Gothenburg and Amsterdam were so brisk that second performances were added and sold out within hours. Zagreb sales broke all records in Croatia while Barcelona sold out in 54 minutes - the fastest ever sold out show in the history of pop music in Spain.
This morning, after an instant sell-out for the North American tour opener in Chicago on September 12th, a second performance was added for September 13th. In Boston, in addition to the September 20th performance, fans will be able to see the band again on the following night. And the Giants Stadium show in New York on September 24 will be followed by another on September 25th. Tickets for the second show in Toronto also sold out this morning.
Six other North American dates were also announced today : Washington, DC (September 29th); Charlottesville, VA (October 1st); Atlanta, GA (October 6th), Tampa, FL (October 9th), Los Angeles, CA (October 25th) and Vancouver BC (October 28th).
A presale for these dates and for the extra shows in Chicago, Boston and New York will begin tomorrow for U2.com subscribers.
For all the latest on tour dates and onsale details, check our
Tour page
.