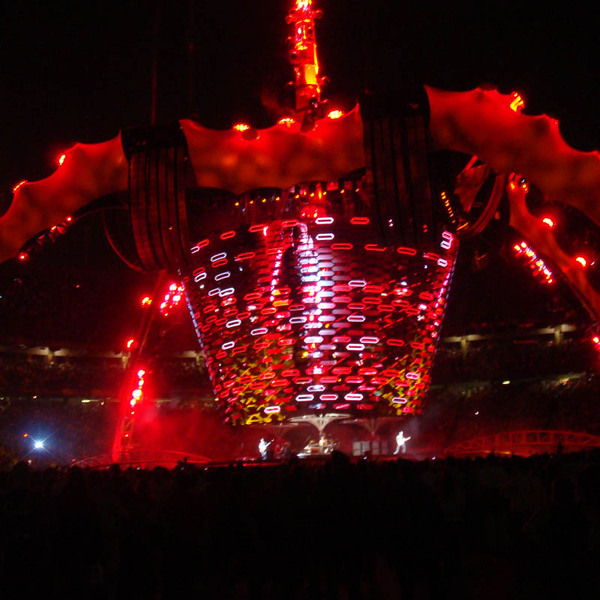 'New Jersey we can do some funky stuff.' First of two shows at Giants Stadium tonight and a cover of 'She's The One' to mark the 60th birthday of Bruce Springsteen.
Great opening set from Muse, whose new album is topping charts worldwide this week, Larry Mullen Jnr led U2 on stage and 'Breathe' set the scene for a memorable night. The 'funky stuff' came with Mysterious Ways and the surprise inclusion of 'She's The One', for Springsteen, led into 'Desire'.
Here's the set list and more coming from us later but if you were at the show tell us
what you thought.
Breathe
Magnificent
Get on Your Boots
Mysterious Ways
I Still Haven't Found What I'm Looking For
She's The One/Desire
Elevation
Your Blue Room
Beautiful Day
No Line on the Horizon
New Year's Day
Stuck in a Moment
Unforgettable Fire
City of Blinding Lights
Vertigo
I'll Go Crazy - Remix
Sunday Bloody Sunday
MLK
Walk On
One
Where The Streets Have No Name
Ultraviolet
With or Without You
Moment of Surrender