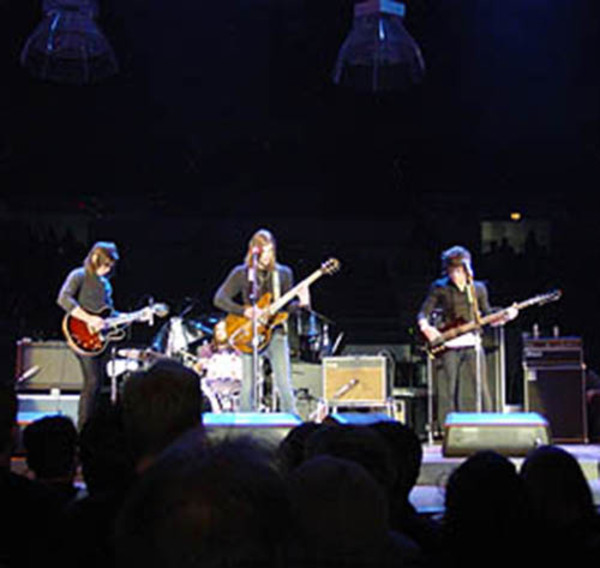 Lenny Kravitz, Interpol, Snow Patrol, Kasabian, Razorlight, The Fray, One Republic: depending on where you're seeing U2 this year, you'll also get to see one of the above. Last year you might have caught Kaiser Chiefs, Glasvegas, The Hours, Elbow or Muse.
And over the years some pretty fine bands have rocked the house just a few minutes before the main attraction took the stage - sometimes long before they became household names themselves.
(In fact we got so overcome at the memory of the great acts who've played with U2 that we pulled together this little
gallery.
)
Anyone see The Kings of Leon or The Killers on the Vertigo Tour ? Or Garbage or Stereophonics on the Elevation Tour? Public Enemy or Stereo MC's on ZOO TV ? BB King on Lovetown ? How about The Pretenders or Los Lobos or Lou Reed on The Joshua Tree Tour in the 1980's? Or Lone Justice when the band were touring The Unforgettable Fire. And, come to think of it, what about The Pixies, PJ Harvey, Patti Smith...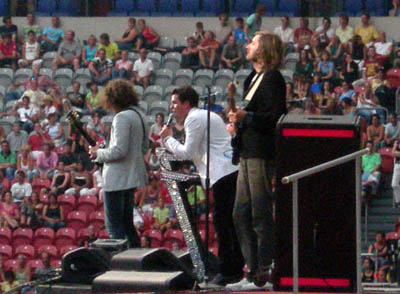 Was there an act you first discovered when they came out on stage before U2? Who was the best act you ever saw with them... and why? (Don't forget to include the tour or year of the show.)