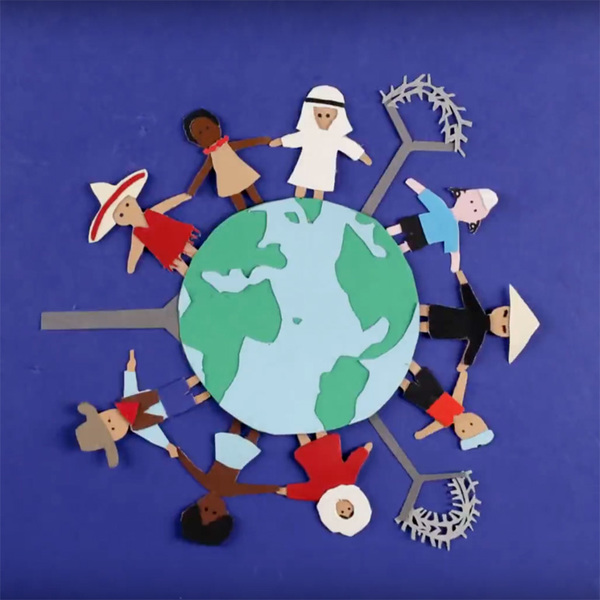 Broken Fingaz Crew, the Israeli graffiti collective whose provocative, groundbreaking and often disturbing fluorescent sketches were among the first street art in their native Haifa, have directed the new video for 'Get Out Of Your Own Way.'
Known only by pseudonyms that preserve their anonymity with local authorities - Unga, Tant, Kip and Desco - the enigmatic posse approached U2 with the concept of an animated visualization of American Soul, the second single from Songs of Experience.
After successfully collaborating with the band on a video for that track, Broken Fingaz Crew were given full creative control to take on the video for 'Get Out Of Your Own Way.'
Here's how the Crew described what they were setting out to do in making the new video.
"The video addresses the current political situation: 2017 for us was the year fascists worldwide felt confident enough to raise their heads again, encouraged by Trump and other world leaders, who use people's fear to build more walls and segregation.
The song is both a personal letter and a clarion cry to the global situation, and in the same way, we've combined our psychedelic pop style with political imagery; shot entirely analogue, using paper cut and stop motion animation techniques in collaboration with Adam Albo, who edited the video."