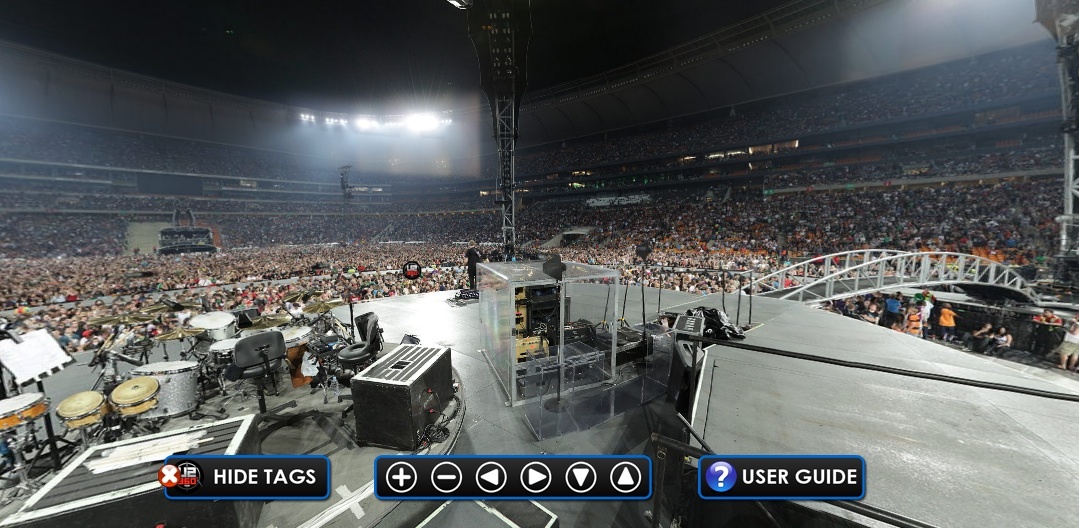 Check out this extraordinary 360° image taken at Sunday night's show in Soccer City Jo'burg.
Sunday night's show in Jo'burg broke all records for a sporting or entertainment event in South Africa - and most of the 95,000 fans were captured on a groundbreaking 5billion pixel camera, creating an stunning interactive image of the night.
Were you at the show ? Know someone else who was?
Check out FANCAM at Soccer City Jo'burg
:
Explore every corner of the stadium - zoom in and tag yourself or your friends.
Share the image with others on Facebook or Twitter or email it to your mates - let them know you were there on an unforgettable night with 95,000 other U2 fans.
Tell us what you think in the comments box below.
(The FANCAM, in beta-mode with U2.com right now, is flash-based and may not be available on all devices.)