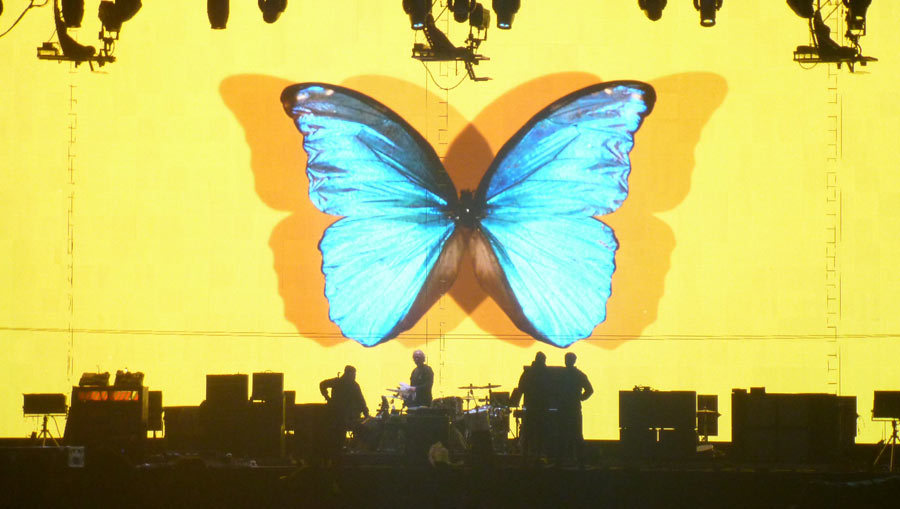 The band are headlining Glastonbury tonight... just in case the news had passed you by.
(Great photo above shot last night by Allen Branton.)
There's 150,000 people here at Worthy Farm - and millions watching on TV in the UK and Ireland.
The U2.com team are on site where the vibes are good and U2 fans are everywhere. (The
BBC in the UK are broadcasting live
- word from our boards is that you can pick it up outside the UK too)
To follow the build up
dive in to this thread
.
U2.com Subscribers check in here for
live updates from fans on the farm as it all happens
.
Upload images, video and even have your own blog directly embedded in our
#U2360GLASTO Group over on our community pages
.
Open another window for the
home page of our Community area
and join fans adding live updates from the festival and people all over the world following online. (Or follow it right here.)
(Tweeting from (or about) the show? Use the hashtag #U2GLASTO so we can feature your updates in this feed).
Check in
here
for any special announcements - and (last but not least) add your own comments about the show below.
Enjoy!