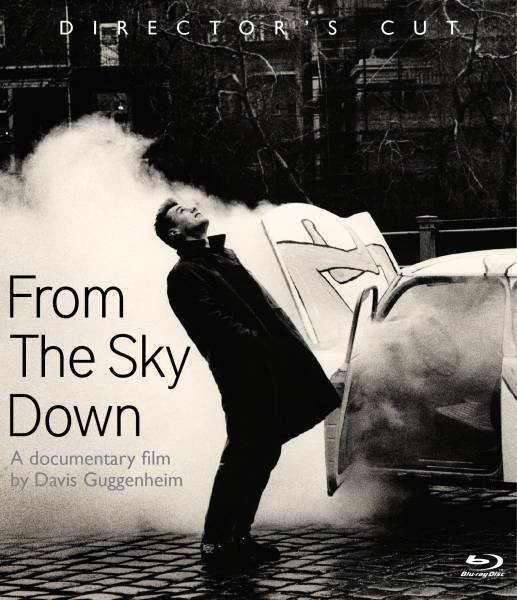 'Quite simply, '
reported Entertainment Weekly,
'It's, one of the most transcendent close-up looks at the process of creating rock & roll I've ever seen.'
Screened in the UK as part of the BBC's Imagine Series, From The Sky Down was the first ever documentary film to open the prestigious Toronto International Film Festival. Now Davis Guggenheim's film about the making of Achtung Baby is set for release worldwide on Blu-ray and DVD on Monday 12th December, with US release set for January 24th.
The Blu-ray and DVD release includes bonus footage of So Cruel, Love Is Blindness, and The Fly shot last May during the band's visit to Hansa Studios to mark the 20th anniversary of Achtung Baby. It also includes a Q&A with Bono, The Edge and Davis Guggenheim filmed at the Toronto International Film Festival in September.
'Twenty years after the release of U2's Achtung Baby (1991), Davis Guggenheim charts the path toward this groundbreaking album. Guggenheim uses animation and unseen footage from Berlin and Dublin alongside conversation to reveal what is now a key chapter in U2's career. '
Seen From The Sky Down ? What did you think of it ? Add your review below.
You can purchase (UK) at any of the below...For all other countries please check your preferred online store.
PLAY.COM
//
AMAZON.CO.UK
//
HMV.COM
//
ITUNES