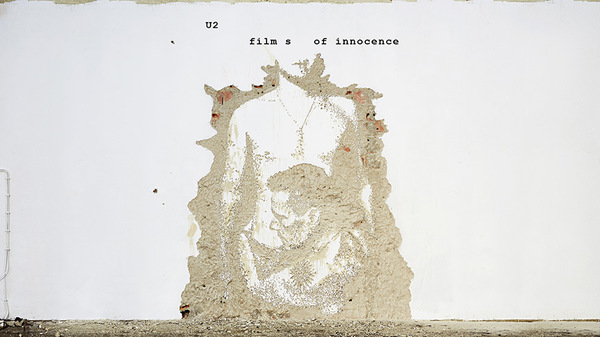 Celebrating the power of urban art, the band invited 11 of the world's most acclaimed street artists to create
a film inspired by Songs Of Innocence
.
With the political murals of Northern Ireland as a reference point,
Oliver Jeffers, Robin Rhode, D*Face, Mode 2, Chloe Early, Ganzeer, Vhils, Maser, ROA, DALeast, and Todd James
were given complete freedom to respond to the band's music through a series of part-animated, part live action films.
The final collection,
Films Of Innocence
, is an exhilarating display of diversity in approach, style and commentary, a striking visual counterpoint to the album. 'Powerful and cognizant, their works scale the globe, play with time, and weave between heightened reality and animated dreamscapes.'
Jefferson Hack, co-founder of Dazed & Confused magazine, is Creative Director of Films of Innocence which is
available to pre-order on iTunes
.