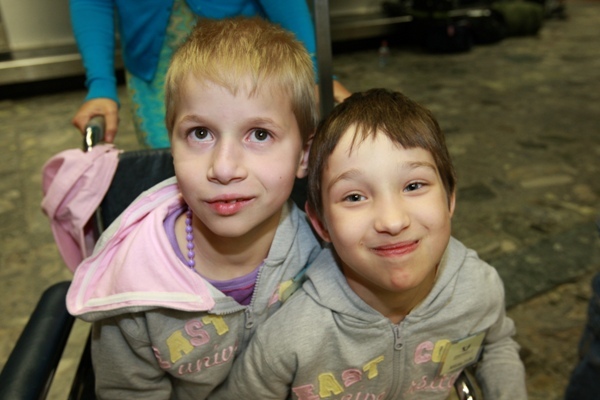 Ali Hewson and fifty student gardai are abseiling down Ireland's tallest building today. They're raising funds to create 'Homes of Hope' for children whose lives continue to be devastated by the Chernobyl disaster of 23 years ago.
The abseilers will be coming down the Elysian in Cork, which stands at eighty three metres and 17 storeys high. Ali, a Board member of Chernobyl Children's Project International (CCPI), which the band have supported for many years, explained how the idea came about.
'Student Gardai organised this abseil to raise funds so that Olya and Kristina who came to Ireland unable to walk, can return to Belarus and walk into a real home - a 'Home of Hope. If a lot of people can give a little it can mean so much'.
Olya and Kristina, two brave young girls from the heart of the zone affected by the nuclear disaster at Chernobyl in 1986, have been in Ireland for critical surgery. Both girls have spent their young lives living in an orphanage, but the student gardai want children like Olya and Kristina to have a 'Home of Hope' of their own.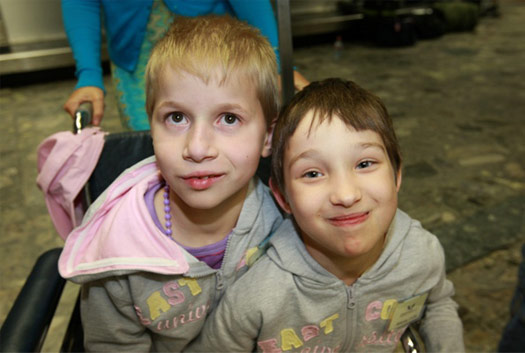 Each 'Home of Hope' is a foster-type home for up to 10 children. To date, CCPI has purchased 23 Homes of Hope to give children, who were previously abandoned into state orphanages and institutions in Belarus, the shelter and comfort of their own home.
'Chernobyl Children's Project International develops sustainable community-based solutions and provides medical and humanitarian assistance to the victims and survivors of Chernobyl.' Read more
here
and donate online
here.