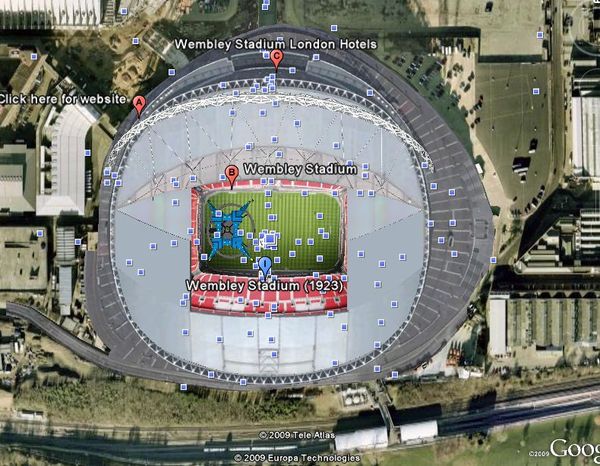 If you're following the tour as it moves around Europe, there's a very cool new feature on Google Earth - a model of the 360 stage, in situ, at the venue, about a week ahead of each show.

The model might be red, green or blue - corresponding to the three different steel teams who leapfrog each other from city to city to build the stage in each stadium.

We snapped Wembley Stadium, ahead of the shows this Friday and Saturday. Sheffield and Glasgow are also up, but the last European show, Cardiff, wasn't yet there when we looked.

'We thought it would be interesting to put up on Google Earth a piece of portable architecture, which is what this structure is, ' says 360 Tour Architect Mark Fisher. 'In a way it's got no practical purpose... except that it's fun!'

Log onto Google Earth, search for the city and stadium and make sure you select the '3D Buildings Layer'.