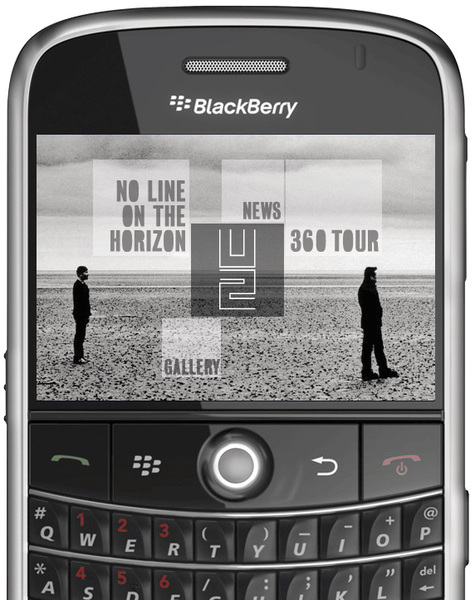 They say a picture is worth a thousand words. The band's new BlackBerry App gives you the chance to tell the story of a U2 song through the images it inspires for you.
Does Breathe take your breath away ? Got a pair of sexy boots ? What or who is Magnificent for you ? Snap your Unknown Caller or capture a moment of Stand Up Comedy.
The songs on U2's 12th studio album evoke different people and places, thoughts and ideas in every listener. With the new U2 Mobile Album 'No Line On The Horizon' goes mobile and gets personal.
Share the images you associate with certain songs and we'll select some to tell the story of each track in the 'Origami' section of the U2 Mobile Album.
Maybe you'll find your picture telling the story of one of U2's songs...
Latest news on the app
here.
Share your images like this:
1. Select the image/photo you like for a song
2. Log in to u2.com
3.
Follow this link to our Community section.
(You will need to be logged in with a free or paid account to upload. If you are not registered with us
click here
to get your account.)
4. Go to Photos / Add a photo
5. Make sure to tag your photo with the Tag of the song title you want the image to appear with or images will not be viewed or selected.
No Line On The Horizon
Magnificent
Moment Of Surrender
Unknown Caller
I'll Go Crazy If I Don't Go Crazy Tonight
Get On Your Boots
Stand Up Comedy
FEZ-Being Born
White As Snow
Breathe
Cedars Of Lebanon
6. Submit your photo
Don't forget to include your email address in case we need to be in touch with you. (We won't publish your email.)