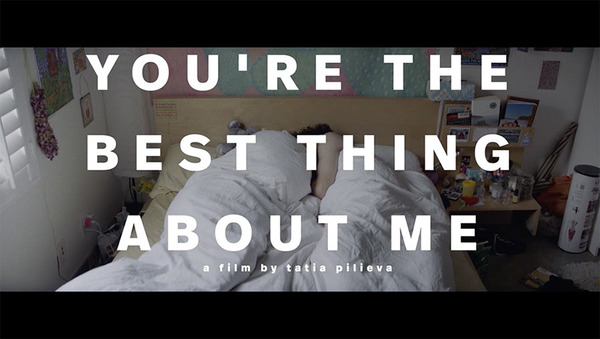 'It's a love song'
Filmmaker Tatia Pilieva has created a remarkable short film to accompany U2's new single 'You're The Best Thing About Me'.
A short documentary about love and separation featuring a newlywed military couple, high school sweethearts, a Syrian refugee family in Greece and a young couple from Mexico City. The film follows each couple for the final 24 hours they are together before one partner has to leave.
'It's a love song,' explains Pilieva, of 'You're The Best Thing About Me'. 'What's interesting is not the bringing people together; it's the separation.'
Born in the Republic of Georgia, Pilieva immigrated to New York City as a teenager and studied film at the American Film Institute. Her 2014 film First Kiss - when she invited 20 strangers to smooch for the first time on camera—became a viral hit (123 million views and counting) and won a Gold Lion at Cannes.
'The key for me is that when these people are saying goodbye, they are still very much in love,' she said. 'I didn't want to film a bunch of breakups. I didn't want to put that into the world. I wanted to put out something positive. Yes, it's positively heartbreaking, but there's love all over it.'