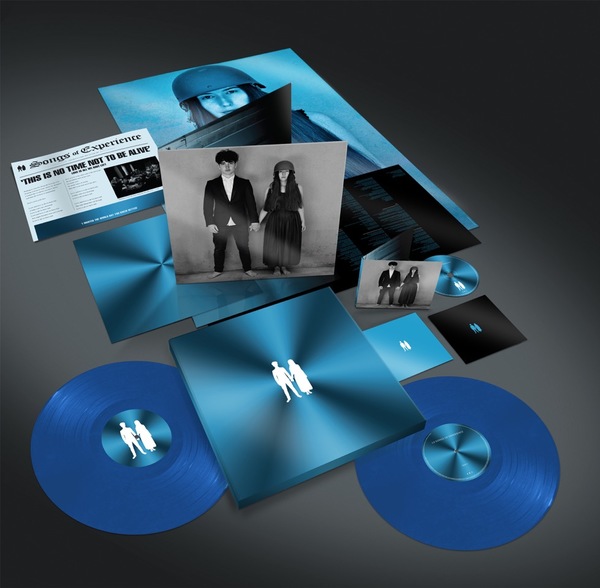 It's here!
Songs of Experience is out today on CD, vinyl, digital download & across streaming platforms.

Recorded in Dublin, New York & Los Angeles, the new record is a collection of songs in the form of letters to places and people close to Bono's heart. He calls the album 'a kind of rhyme'. Q Magazine is calling it a 'classic', Mojo are saying it's 'U2's strongest album this century', while The Guardian are hailing Songs of Experience as a '...fantastic return to form.' (Here's what some other reviewers are saying.)
Listen to Songs of Experience now and catch this exclusive short film exploring the album liner notes - only on Apple Music.
Songs of Experience is also now streaming on Amazon Music Unlimited. Got Echo with Amazon Music Unlimited? Ask Alexa to 'Play the U2 Side by Side" and hear the band tell the stories behind the songs.
On Spotify, hear the new album and watch behind the scenes interviews, only on 'THIS IS: U2'
Order Songs of Experience now - and check out all 17 tracks on the Deluxe CD & Digital formats.
Seen the lyric video for American Soul?
Or the official video for first single, 'You're The Best Thing About Me'?
What about Tatia Pilieva's beautiful short film to accompany 'Best Thing' ?
And how about The Blackout, the first song to drop from the new album.