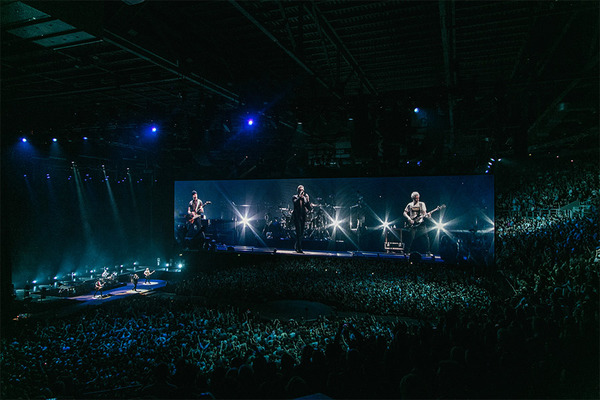 'All is quiet on New Year's Day.
A world in white gets underway.
I want to be with you, be with you night and day.
Nothing changes on New Year's Day.
On New Year's Day...'
New Year's Day and Gloria were the surprises in the set list for the third night in Dublin and the volume was off the scale all night long. As @calebu2, put it, 'This may be the loudest u2 crowd I've been at...'
'Every time this band plays, we want it to feel like a Friday night,' said Bono, after I Will Follow, 'And tonight really is Friday night. Not only that it's Friday night in bubblin' Dublin and for anyone who's from out of town, and I know there's a few of ya, we're gold medallists at good fun.. we're Olympian at good fun... good times.. and we're gonna rock this house... all of us for these next few songs. let me take you to the house that rocked me...'
Then Iris took us all on that journey down Cedarwood Road where a Song For Someone became a song for everyone.
Some fine stats as ever from @U2gigs, noting that this was the 900th performance of I Will Follow, that Gloria was back after missing six shows and New Year's Day was in for only the third time on the tour.
'The last time I saw U2 live was at the Marquee Club in 1980,' tweeted @fgoulding. In fact the last time the band played London's Marquee was 35 years ago to the night. If that show rocked the joint, this one blew it away. Imagine finishing a show with Bad followed by One.
@atu2comSherry captured it. 'This spirit, this audience, this band. THIS is why I am a fan. Wow.Just.Wow. #U2ieTour'
If you were at the third show in Dublin, tell us what it was like and post your photos here.