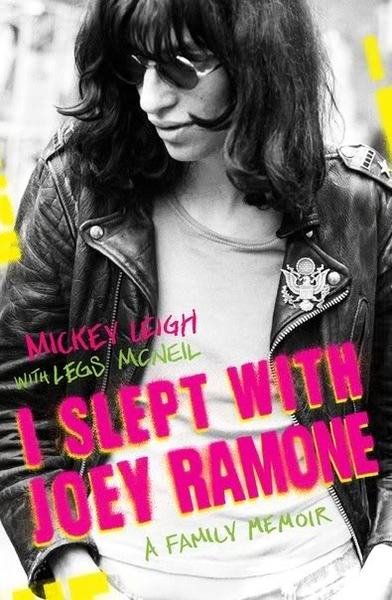 'When the Ramones recorded their debut album in 1976, it heralded the true birth of punk rock. Fast and frenetic in their leather jackets and torn jeans, the Ramones gave voice to the disaffected youth of the seventies and eighties, influenced countless bands, and inspired the counterculture for decades to come....'
Since the release of Songs Of Innocence, the band have been talking about the influence of The Ramones on their early development, reflected nowhere more powerfully than in 'The Miracle (Of Joey Ramone)'.
Joey's brother Mickey Leigh, quoted
in our earlier story,
has written a compelling memoir about growing up with a brother who became a rock star. And as Bono says on the cover of
I Slept With A Rock Star,
'Joey Ramone kick-started my career as a singer...'
Read
an excerpt
, watch
Mickey Leigh and Legs McNeill
discussing the book or
get hold of a copy
yourself.