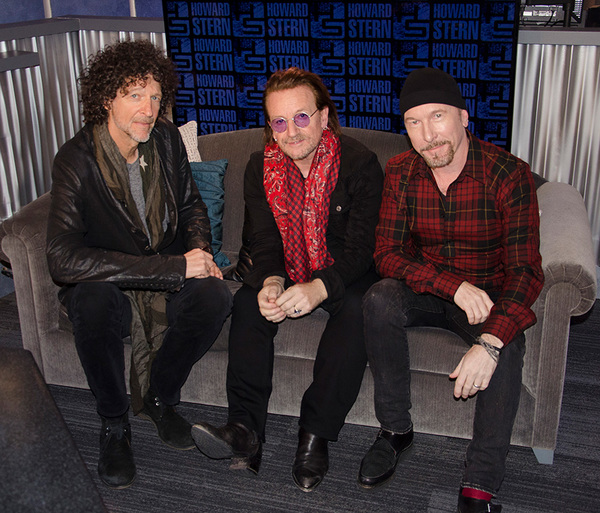 'They're like letters… I just wanted to be honest about it.'
Bono and Edge in the US for an in-depth conversation with Howard Stern… and performing a stripped-back version of 'You're The Best Thing About Me' and 'Get Out Of Your Own Way'
Listen to the full interview here.
Adam is in London, talking with Chris Evans for BBC Radio 2, about what the band were looking for in making this album.
'I don't want to do anything that I've heard before… going into this record we went, 'We need a clean slate'.