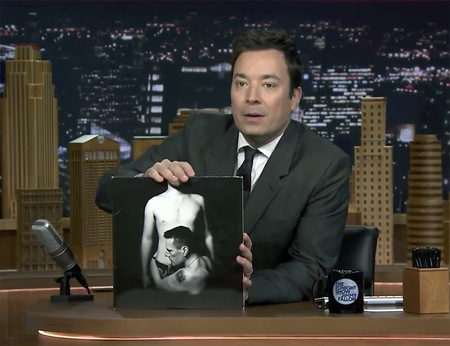 'If you've ever wanted to see yourself singing with U2, this is your chance..'
The band are guests of
Jimmy Fallon on The Tonight Show
in New York next week and it's your chance to perform... with the band.
This is how it works: take a short video of yourself lip syncing along to 'The Miracle (Of Joey Ramone)' and upload it to YouTube with the title 'Tonight Show U2 Lip Sync'.
Then we'll see you on the show next week...