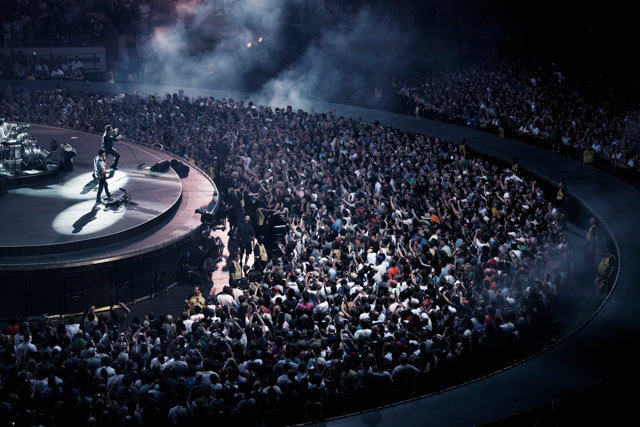 Tonight we're carrying live audio from the second show in Montreal and streaming the opening three tracks for all our registered members. (
Scroll down to find the audio player
).
If you're on the move, you'll also be able to listen on an iPhone/iPad or Android device.
(Not registered yet ? It's free and takes a minute.
Click here for the Subscribe page
. Complete your login info and profile (on following page) and click the 'FREE MEMBERSHIP' button to complete registration.)
Log-in before 8.30pm Montreal time, and catch the opening of the show. Scroll down the page (or open a new window and click on the Community tab above) to join the conversation with fans around the world and those at the show, hosted by one of our Zootopia Mods U2Bigwave.
U2.com (paid) subscribers can hear the whole of the show from Montreal here.
PREVIEW HAS ENDED.
PLEASE NOTE: IF THE PLAYER IS NOT LOADING AND YOU CANNOT HEAR ANY AUDIO THE WEBCAST TO FREE REGISTERED MEMBERS HAS ENDED. IF YOU ARE A U2.COM PAID SUBSCRIBER YOU CAN HEAR THE REST OF THE SHOW BY LOGGING IN