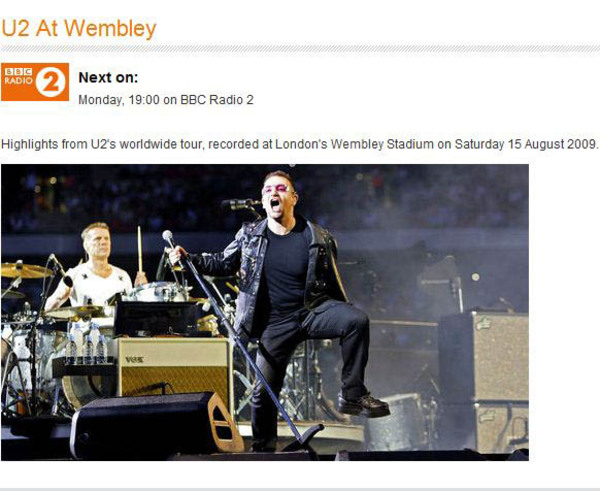 U2 Live From Wembley, on
BBC Radio Two.
Monday December 21st, 7pm to 8pm. Presented by Chris Evans.
Radio 2 will broadcast a one hour selection of songs from U2's 360%deg; Tour at Wembley Stadium this past summer. U2 played over two nights at Wembley - this recording is from the Saturday show on 15 August, 2009.
Listen live or later via the
BBC iPlayer.