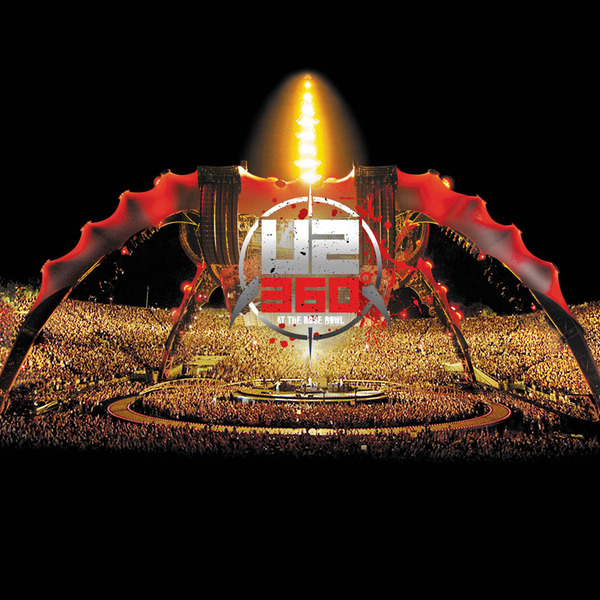 'Watching the DVD makes me think I'm at the show again.'
'Brings me back right to the show, the best night of my life...'
'U2360° At The Rose Bowl', the next best thing to being at the show. Don't take our word for it. In more than 20 cities across North America, fans opened their homes or crowded into local bars to hold screening parties to preview the new DVD.
'It felt like we were on stage with them,' says Marianne in Chicago. 'Clapping, screaming and singing with the boys.'
Already the DVD has broken sales records and shot to the top of charts across the world. From Australia to the US, from Canada to Sweden, DVD and Blu-ray sales have taken it to No.1 in 23 countries. No surprise judging by the comments of those who've seen it.
'In a blink of an eye,' says Jen, who hosted a party for fans in Denver. 'You go from feeling the heat of the crowd as they bounce up and down to Crazy Tonight to standing in front of Bono as he crooned the lyrics of Amazing Grace...'
'It€™s one of the best - if not the best - U2 DVD.' says Allegra, who took over Lochrann's Irish Pub in Frisco, Texas. 'We were blown away. The surround sound quality was amazing and seeing it up on the big screen really brought it to life! It really did make you feel like you were there!'
Not seen it yet ?
Watch City of Blinding Lights
.
Watch Ultraviolet
And on the audio player on the home page take a listen to 'I'll Go Crazy If I Don't Go Crazy Tonight ' and 'Still Haven't Found What I'm Looking For'
Order
here.