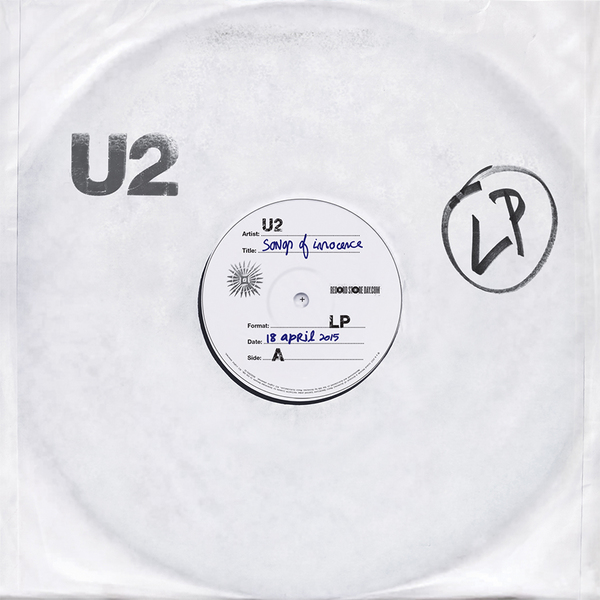 A pretty special release arrives for Record Store Day on April 18th: the Deluxe version of Songs of Innocence - on double black vinyl.
The two 12" 180g black vinyl discs come inside the 'white label' sleeve.
Disc One features Songs Of Innocence while Disc Two features the bonus tracks from the
Deluxe CD release
- 'Lucifer's Hands', 'The Crystal Ballroom', 'The Troubles (Alternative Version)', 'Sleep Like A Baby Tonight (Alternative Perspective Mix by Tchad Blake)', 'Invisible' - plus the Acoustic Sessions.
It's a strictly limited edition - each copy is numbered - and when you get yours, you're also s
upporting your local participating indie store
.