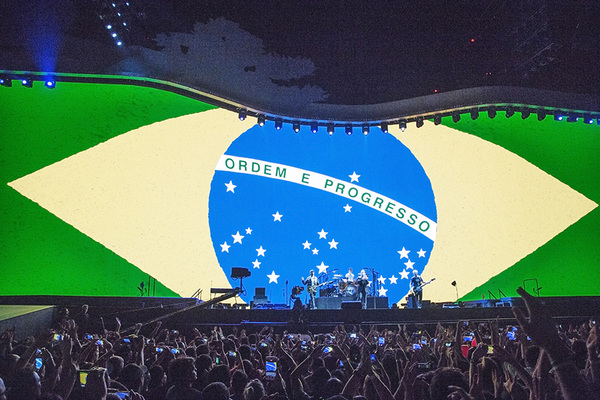 'I have climbed the highest mountains
I have run through the fields
Only to be with you
Only to be with you.
I have run, I have crawled
I have scaled these city walls
These city walls
Only to be with you….
'I Still Haven't Found What I'm Looking For ' on the second night of four in Sao Paulo.
More coming soon, meantime here's tonight's set list.
And if you were at the Morumbi Stadium, tell us all about it. Add your own review and photos on our tour pages.