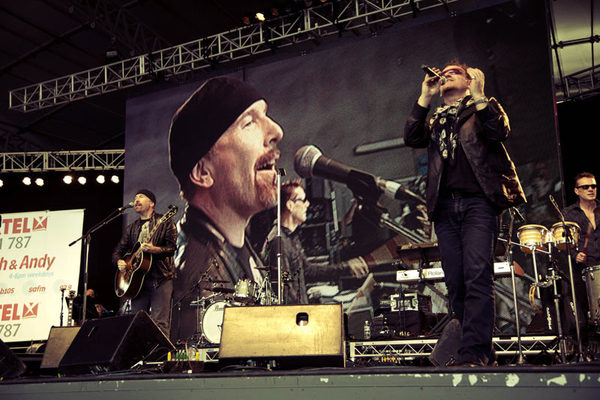 U2 surprised Australian radio hosts Hamish and Andy this afternoon by performing two songs at the Sidney Myer Music Bowl in Melbourne.
Hamish and Andy were celebrating their final show and U2 turned up to play acoustic versions of Vertigo and Desire.
The pair introduced U2 as €˜breaking artists€™ before being knighted by Bono with a sword.
Being Friday  the show was called 'Pants Off Friday so the hosts were not wearing trousers... which prompted Bono to mention that the band had made a promise 'never to meet men in tights'.
Take a look here.