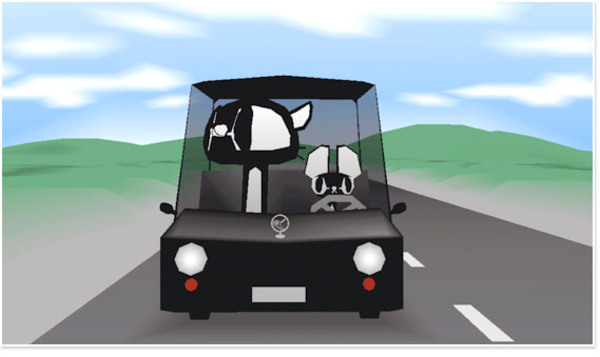 Congratulations to David O'Reilly, the man behind the video for the band's current single. At the European Film Awards in Norway last night, the Irish-born, Berlin-based filmmaker, was awarded the 2009 Cartoon d'Or for best short film animation.
His winning film, 'Please Say Something', is an extraordinarily unusual and moving 3D short about the unequal love of a cat and a mouse - set in the distant future.
Earlier in the summer the film won the Golden Bear for Best Short Film at the 59th Berlin International Film Festival.
Watch
Please Say Something.
Find out more about what David is up to
here.
And, below, David's video for 'I'll Go Crazy If I Don't Go Crazy Tonight.'