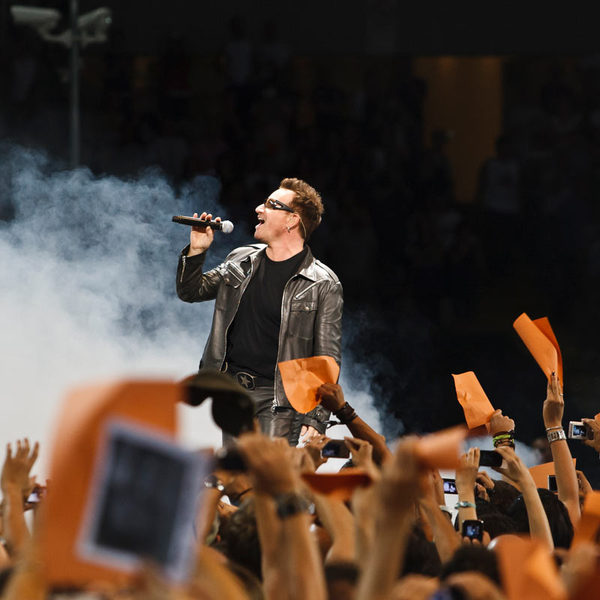 'U2 opened the first show of their European summer tour, at Olympic Stadium in Turin, Italy, with the unknown and the familiar. The first song was a brand new, unfinished number, "Return of the Stingray Guitar."
'It was so new it didn't have a real ending €" the band just stopped playing after four minutes of a hard pneumatic groove, driven by the Edge's crunching-fuzz guitar.'
David Fricke of Rolling Stone was at the show on Friday and noted that Bono was singing 'like he's ready to go the distance.'
Here's
the whole Rolling Stone story.