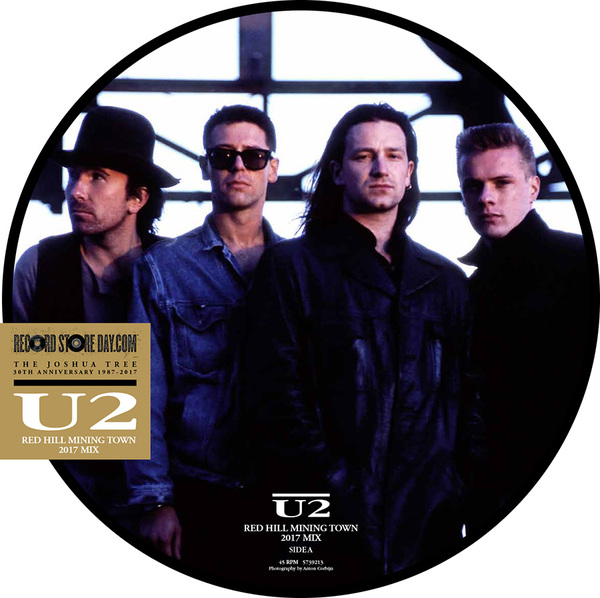 Steve Lillywhite's 2017 mix of Red Hill Mining Town is set for a limited edition release on picture disc to mark Record Store Dayon April 22nd.
The 12" disc features two classic Anton Corbijn photos.
'Red Hill Mining Town', originally inspired by Bono's reading of 'Red Hill: A Mining Community' by Tony Parker, is known as 'the single that never was'.
It was going to be the second single from The Joshua Tree but at the last minute was put to one side in favour of 'I Still Haven't Found What I'm Looking For'. The rest is history...
The vinyl will be available at all participating Record Store Day stores. More here.