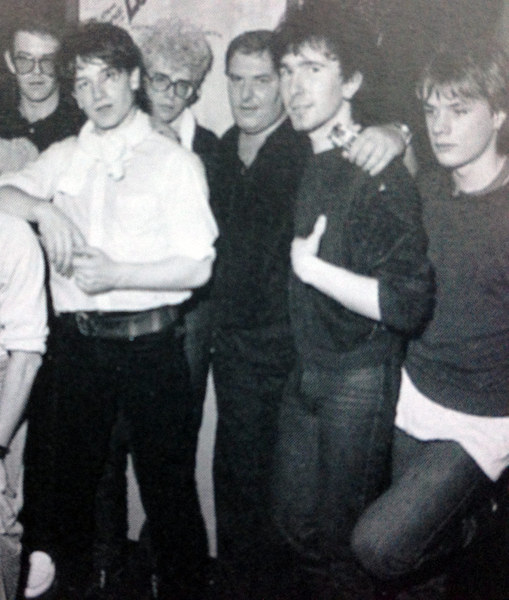 "He taught U2 and myself something that has stood us in good stead - that an artist has two parallel careers: one on record and one live. The fact that record success came later for U2 was compensated for by their much quicker rise to fame as one of the great live attractions."
Frank Barsalona, founder of Premier Talent, was the man Paul McGuinness sought out when he flew to New York in 1980, while U2 were still recording their debut album 'Boy'. He was a man, as Bono remembers, 'who believed in U2 as much as we did.'
Barsalona, who died last week after a long illness, was a legendary figure in the music business, responsible for bringing The Beatles and The Rolling Stones on their first US tours and opening up new markets for emerging British bands. Many of the biggest names were on his roster including Bruce Springsteen, Led Zeppelin, the J. Geils Band and Tom Petty & the Heartbreakers.
In the book
'U2 Show
' Frank recalled first seeing U2 play in New York in 1980.
"I was really impressed. I went out of my way to push them. They were sensational live. When the band came out that first time at the Ritz, they got no applause when they were announced... and it turned out to be one of the most incredible ways of seeing an act for the first time because the audience didn't know them and didn't care about them but at the end of the show gave them a standing ovation."
It was the start of a long and influential friendship and as Paul McGuinness recalls in his tribute for
Billboard
, "Through the 1980s in North America, Barbara Skydel and Frank guided U2 to becoming the great live act they are now. Over many late nights sitting in his office as he told me his stories, after everyone had gone home, he gave me my education in the business. Sometimes we went to watch a Yankees game, but mostly we sat and he talked, often till midnight.'
And Frank, as Bono recalls, embraced the band like family.
'Beyond a gentleman to deal with. Graceful, very family orientated. Working with Frank as U2 did, it was like you were in his family. His stories were sometimes long but always memorable - my favourite featuring The Who smashing their instruments on stage for the first time in his presence and starring Frank, who, starting to get it, turns to his beloved but aghast wife, June and says, 'It's ok honey, it's all part of the show.'
'Maybe you had to be there... hard to explain somebody like Frank as they just don't make them like that anymore. We think of June and Nicole as the band and I salute him. I don't think U2 would have enjoyed the kind of success we have had without Frank Barsalona building it with us. One of maybe ten in the business who believed in U2 as much as we did and cajoled and crooned his peers into doing the same.'
Read the whole of Paul's tribute in
Billboard
.