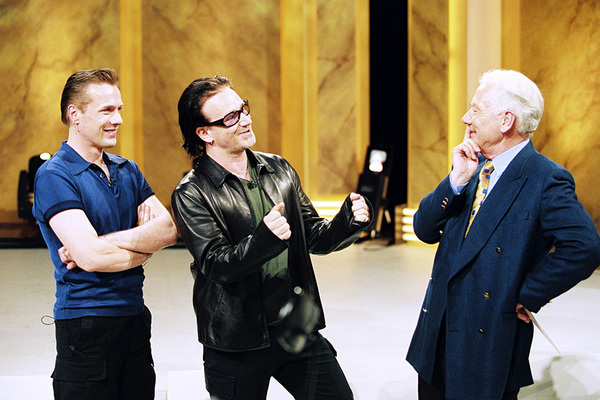 'Remembering our friend Gay Byrne…'
Gay Byrne, who died this week, was widely regarded as Ireland's finest broadcaster of his day and hosted the country's Late Late Show for three decades.
Longtime friends, the band were regular guests on Gay's show and on his final programme for RTÉ, in 1999, Larry and Bono achieved the rare feat of leaving Gay speechless… by presenting him with a Harley-Davidson.
It was one of the stories Bono recounted when he called in to a special tribute to Gay, broadcast earlier this week.