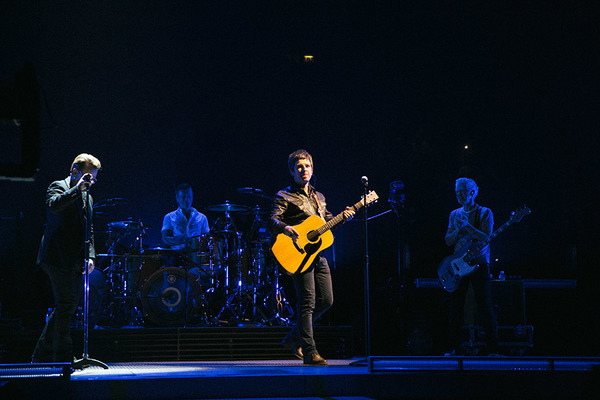 What an atmosphere at the second show in London: 'This is not a Monday night, this is Saturday night.'
And this 'Saturday' finished up with Noel Gallagher on stage for 'Still Haven't Found' and 'All You Need Is Love'.
Some great reviews coming in for the arrival of #U2IE in the UK.
'Always exhilarating, occasionally unsettling and overwhelmingly inspiring,' reported John Aizlewood in The Evening Standard. 'U2 convincingly re-stated their case for greatness...'
'This show showed that U2's mojo is back, and perhaps stronger than ever.' said James Hall in The Daily Telegraph.
'Even in minimalist (for them), stripped-down mode,' wrote Ian Gittins in The Guardian, 'U2's defiantly ambitious, meticulously choreographed live productions put virtually every other rock band to shame.
More coming up on night two at the O2 but if you were there, tell us what it was like and post your photos here.
First time tonight or seen the show again and again? What did you see that you never noticed before? As @AllyahsWorld put it on Twitter, '#U2ieTour is so creative and innovative that you can catch it again and again and experience it differently.'