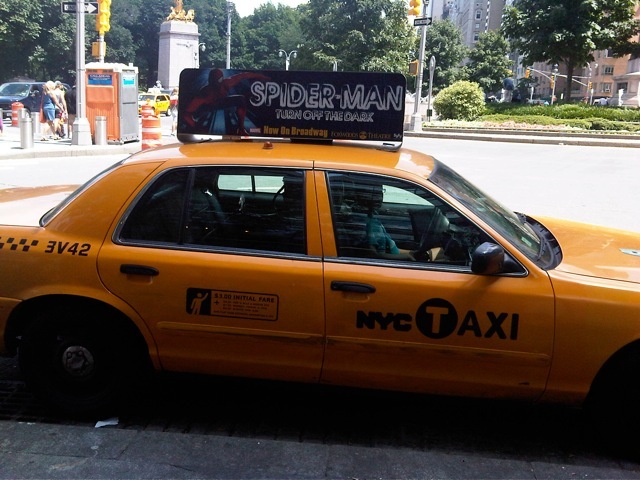 New York. Day off.

In a mad moment I agreed to meet some friends to go to see the Alexander McQueen show at the Metropolitan Museum of Art. When arranging this, I hadn't realised that I'd be in from last night's show at such an inopportune hour, so getting to the museum by 10am was a bit of a struggle. However, I made it (shades on) and met up with team fashion. A friend of a friend works at The Met so we were able to gain access to the show on a Monday when the museum is closed to the public. That said, it was still very busy in the McQueen exhibit but apparently there's normally queues round the block so it seems we did well.

I'm not normally a fan of this kind of exhibit (the Versace show at the V&A in London was a complete snore, according to me) but this really was pretty exceptional. The quantity was quite breathtaking but I think it was the detail and the quality of the workmanship that was the most impressive. Often, I'm told, catwalk clothes barely hold together after the event, being made to be seen just the one time, but these were remarkable ensembles. A few of them I'd seen up close during my brief and bizarre tenure with Lady Gaga, but there was a huge amount that I'd never seen before. You see why Gaga did backflips for his stuff.

After this I headed to the Park Avenue Armory, a former 19th century military facility and social club with a gargantuan drill hall now used as a performance space. They've currently got the Royal Shakespeare Company in residence, but I went for a look with regard to a project there next year. The building is extraordinary, with a great many halls, rooms and offices all in a style of extravagant faded elegance, with wood-panelled walls, sweeping staircases, chandeliers, the whole bit. There are workshops, artists in residence lurking in corners and the place even houses a women's refuge, just to complete the cast of characters about the place.

Having inspected the drill hall (great space) we took a poke around and came across Julian Crouch from the Improbable theatre company, who I know vaguely. He was tucked away in a hilariously elegant, wood-panelled former locker-room, surrounded by about a hundred huge, grotesque masks and puppets. They're workshopping a forthcoming Improbable production and a more eccentric scene is hard to imagine. All this right in the heart of New York City - it's a fascinating place.

My early start pretty much wiped me out for the rest of the day so evening ambitions were kept to a minimum.