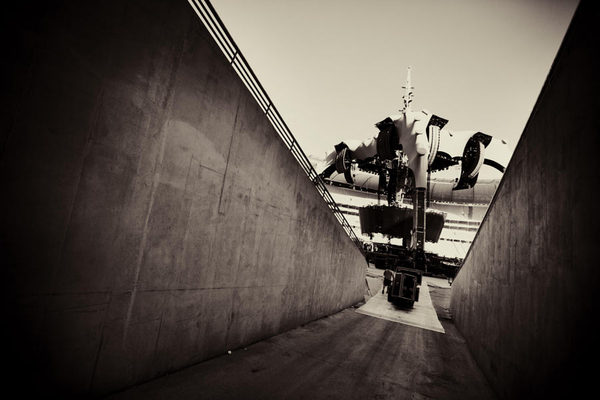 This tour started way back in June 2009 and now here we are in February 2011.
But every time the tour opens up on a new leg, the band, as Edge says, think about 'changing things up'.
Last year, hundreds of you told us of  songs you'd like them to put into the European leg
- an unplayed track from 'No Line' or a classic from an earlier album.
But no-one could have guessed that a handful of unreleased tracks - North Star, Return of the Stingray Guitar, Glastonbury etc - would arrive in the show nor that Love Rescue Me, which hadn't been performed for twenty years, would make a reappearance down under.
The year before no-one predicted that Ultraviolet or Hold Me Thrill Me Kiss Me Kill Me would become 360 showstoppers.
So what would be a great surprise to hear in the show in 2011?
Let's do what we did last year: what's a songs you'd love to see in the set, that hasn't turned up on the tour to date ? One song only and why you'd love to hear it.
(Click on a city in these
2009
or
2010
dates to remind yourself what songs have been in the set in the tour so far.)