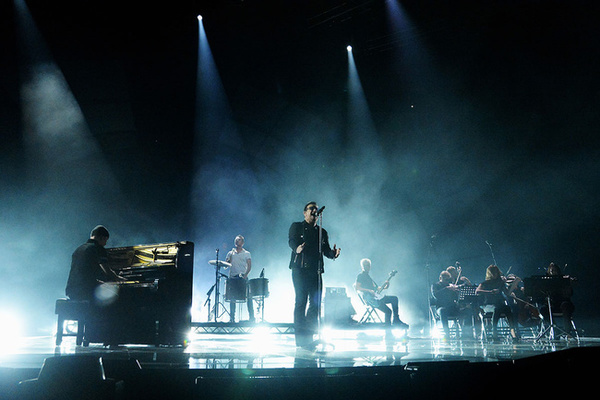 'Summer I was fearless
Now I speak into an answer phone
Like every falling leaf on the breeze
Winter wouldn't leave it alone...'
Powerful performance of Every Breaking Wave for the 2014 MTV EMA in Glasgow last night.
As they
report on the EMA site
, 'Bono took to the stage with the band's guitarist, The Edge, who played piano during the performance shortly after the show's host, Nicki Minaj, accepted the award for Best Hip-Hop.
'The band silenced the SSE Hydro with Bono showing off his incredible vocal ability dressed in a black leather jacket, jeans and wearing his signature sunglasses.'
Did you catch the band last night? Tell us about in the comments below.