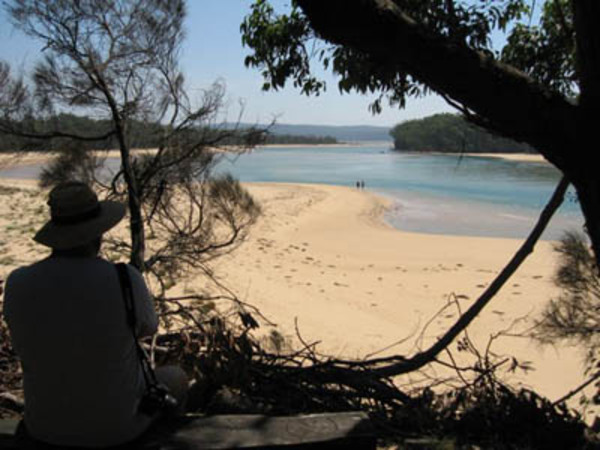 I was planning on resurrecting the tour diary today, being the day we were scheduled to fly to Auckland for the load-in tomorrow. However, its now old news that the remainder of the tour dates have been postponed, so Im not going anywhere further than the corner cafe. Its been a very weird week indeed - much akin to driving into a wall. Regular readers will understand the colossal amount of kinetic energy acquired by a tour of this scale, and so perhaps be able to appreciate the magnitude of the explosion when it stops dead with no warning.

Ive found myself in quite an odd emotional state since then. Its felt like bereavement, exacerbated enormously by the tour party being scattered for the break at the time of the announcement. I was just going to lunch with a friend in Sydney when the text message came through. Others actually heard it on the radio or were phoned my friends whod heard a rumour. I was completely spun out for quite a few days, and still am, to some degree. Weve experienced cancelations before; when a case of laryngitis has brought a tour to its knees or perhaps most spectacularly when Bill Berry had a brain haemorrhage on stage during an R.E.M. show. That was about as shocking as it gets, but at least we, the tour personnel, were together as a group before, during and after the event. Hopelessly codependent as it sounds, having to cope with the shock of a tour vanishing is immeasurably harder when faced in isolation. Ive really felt for the people who went home for the break, to just get a call saying Dont come back

I saw Bono on Monday which made me feel a lot better. We came to Sydney on the same flight from Buenos Aires and hes been here ever since. He was due to head out on Tuesday, so had a bit of a do at his rented waterside mansion on Monday night. I arrived early so we had about half an hour to catch up before other guests began to arrive. We were laughing at each other - '...look at us...men without a tour' - but I was very glad to get all the news and see that there was clearly never a moment when the band considered just cancelling and bailing. They have also been very concerned and generous about the arrangements with all the tour staff. Under the circumstances theyve really handled the situation admirably, which makes a man feel good.

Its really been very strange and Im intrigued to find myself overwhelmed by a rather uncharacteristic desire to just go home. Here I am in one of my favourite spots on the earths crust, the weathers beautiful and Ive got all the time in the world. I should be making holiday plans but all I can think of is getting home to London where, Im reliably informed, its freezing. I had arranged to make a couple more trips out of Sydney this week, to see friends down the coast and in the mountains, but I just cant face going anywhere. I even cancelled a plan to go home via San Francisco, which is out of character in the extreme. Im prepared for the fact that I might enter a world of regret about my early departure from Australia when Im back in the cold, grey reality of London, but at a moment like this its probably best to go with my instincts.

Till November, then...