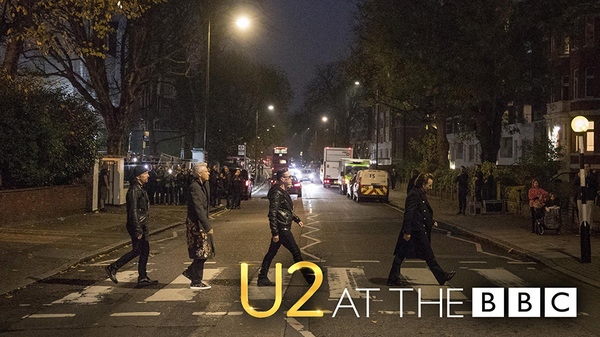 That was 'U2 At The BBC…'
'Class act'. 'Absolutely brilliant'. 'Masterclass'

The one hour special 'U2 At The BBC' aired in the UK last night and an extended edition goes out December 28th… including more conversation, Every Breaking Wave and 13 (There Is A Light).
Did you catch it? Add your reactions in the comments below.
Meantime, broadcast times are being confirmed around the world including:
Spain: Movistar+ Movistar + Estrenos, Premium Channel 31/12/17 11.10pm
Australia: Nine 31/12/17, New Year's Eve, 9.20pm.
France: NRJ Hits, 01/01/08, 8pm
Ireland: RTE 26/12 11.10pm, RTE1 repeated on 2/18, 11.15pm
Canada: Bell CTV, aired last Sunday, now on demand
And plans are being lined up for broadcast next year in Japan, the US, Belgium, Brazil, Italy and Germany and we'll bring you news when we get it.

If you have access to the BBC's iPlayer, watch the whole show again.
Or check out some of the highlights online.
With Or Without You

Beautiful Day

Get Out Of Your Own Way