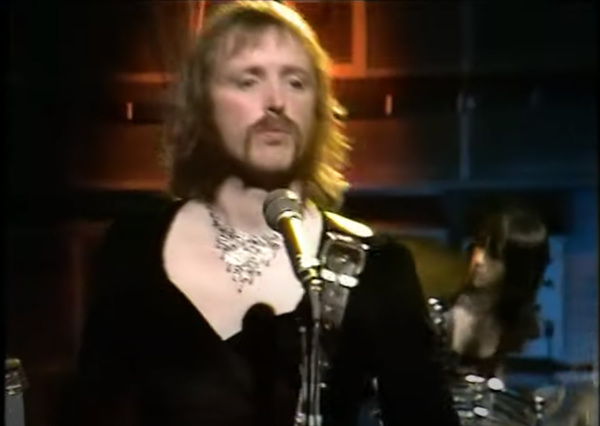 The Full Irish!
A playlist from Bono.

While in lockdown, Bono's been tuning in to some of the inspirational Irish musicians who've been the soundtrack to his life.
Earlier today he told Ryan Tubridy on RTÉ Radio 1 what he's been up to - 'I'm reading… writing… I'm making lists…' including his favourite Irish songs from over the years, telling Ryan "You can have it if you want… everything from the Fontaines, the great Shane McGowan… Van Morrison… Thin Lizzy…'.
He also talked about the band's efforts to support the work of the Irish government in securing personal protective equipment for health workers in the fight against Covid-19.
'They are the people we went to work for,' he explained, paying tribute to frontline health workers. 'I've seen those looks before, but never at home in Ireland. It's a different level of courage.'
Check out The Full Irish! and tell us what you think in the comments below.

(Bit of a U2 day for Ryan Tubridy. It kicked off with Bono and tonight Adam will join him as a guest on The Late Late Show).
The Full Irish!
1. Horslips - Dearg Doom
2. Van Morrison - Gloria
3. Gilbert O'Sullivan - Get Down
4. Thin Lizzy - Dancing in the Moonlight
5. The Undertones - Teenage Kicks
6. Stiff Little Fingers - Alternative Ulster
7. The Boomtown Rats - Neon Heart
8. The Radiators from Space - Faithful Departed
9. The Blades - Downmarket
10. Sinéad O'Connor - Nothing Compares 2U
11. Virgin Prunes - Caucasian Walk
12. The Golden Horde - Friends in Time
13. Ash - Shining Light
14. Aslan - This Is
15. Something Happens - Hello Hello Hello Hello Hello (Petrol)
16. The Pogues - Rainy Night in Soho
17. Clannad - Theme from Harry's Game
18. Christy Moore - North and South of the River
19. The Dubliners - Springhill Mine Disaster
20. The Cranberries - Linger
21. Republic of Loose - Comeback Girl
22. Glen Hansard & Marketa Irglova - Falling Slowly
23. Hothouse Flowers - Love Don't Work This Way
24. Andrea Corr - Time Enough for Tears
25. Damien Rice - I Don't Want To Change You
26. Hozier - Take Me To Church
27. Dermot Kennedy - Outnumbered
28. Snow Patrol - Run
29. Soak - Everybody Loves you
30. Sorcha Richardson - Ruin Your Night
31. Fontaines D.C. - Boys in the Better Land
32. The Murder Capital - More Is Less
33. Inhaler - It Won't Always Be Like This
34. Imelda May - Black Tears
35. Picture This - Take My Hand
36. Scary Eire - Dole Q
37. Ryan Vail & Elma Orkestra - Am I Sad
38. Jacknife Lee - I'm Getting Tired
39. St. Francis Hotel & Waterstrider - We Fall Together (We Fall Apart)
40. Paul Brady - The Island