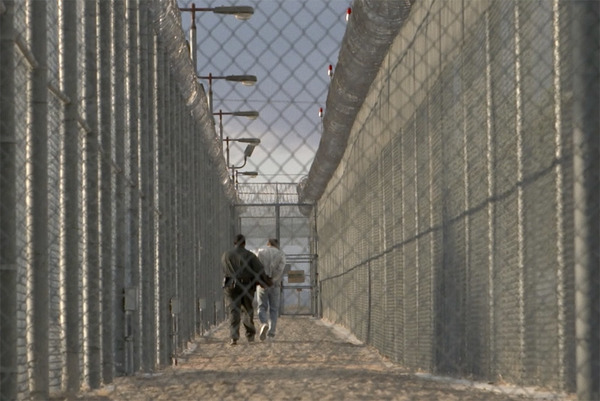 Directed by Vincent Haycock and featuring Woody Harrelson and Zoe Harrelson, this seven and a half minute short film accompanies 'Song For Someone', the third single from Songs of Innocence and released on Monday.

With cinematography by Steve Annis and produced by Pete Vitale & Park Pictures, Song for Someone features Woody Harrelson as a man being released from prison after years of incarceration and also features his daughter Zoe Harrelson.

Speaking about the film Bono, The Edge, Adam Clayton and Larry Mullen Jr. said, 'Vincent Haycock's vision and Woody and Zoe Harrelson's performances didn't just complement Song For Someone — they completed it. We could never have envisioned the new dimension this beautiful story would give our song, and we thank everyone involved for their part in fully bringing Song For Someone to life.'
Watch the video and tell us what you think in the comments below.