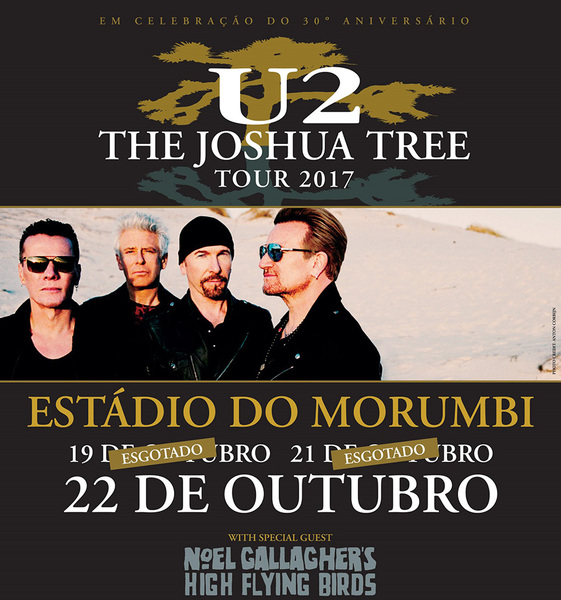 A third and final night in Brazil, at Estadio Do Morumbi, has been set for Sunday October 22nd - and it's also confirmed that this will be the final date of #U2TheJoshuaTree2017.

Tickets go on sale to the public on Thursday, June 29th, prices starting at $35.00 with general admission floor tickets at $70.00.
An exclusive priority presale for U2.com Subscribers will start this Saturday, June 24th (10AM local time) running to Sunday, June 25th (5PM local time). There will be a 4 ticket limit for subscriber purchases and a 6 ticket limit commencing with public sales.
For more information on how the presale works check the FAQ's and find more details on the Presale page.