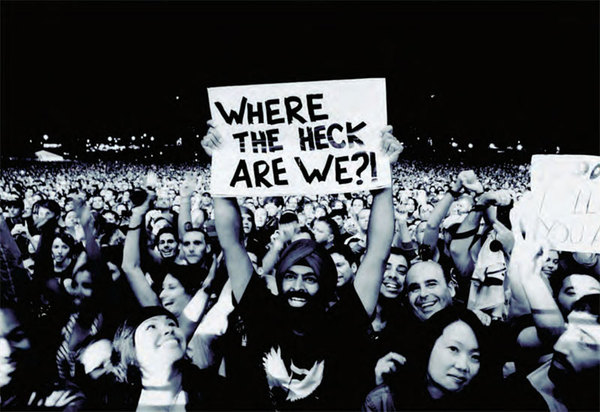 It was at Camp Nou in
Barcelona on June 30th 2009
, that 'U2 unveiled their 360 space station and 90,000 fans gave it lift off.'
On Saturday, three years on, we're hosting an extended listening party, recalling the shows and celebrating the release of U22, the soundtrack of the tour as chosen by the fans.
We're calling it
'U22 Day'
and every hour we'll be streaming tracks from U22 - your votes decide which track gets aired next.
Want to join in on U22 Day?
Doors will be opening here
.
And keep an eye on
Zootopia
too.
As well as chatting about the songs, we'll be posting your tweets, photos, memories and comments from the whole tour - from Barcelona to
Moncton
, from
Turin
to
Jo'burg
.
What track never should have got dropped from the set ? What track was born again?
What was your weirdest experience on the tour... or the most moving ?
See the band more than once ? You got to every show ? What was the best night - and why ?
What about U22? The stand-out moment? The track you'd add to it ? (Anything else you want to talk about ? Tell us in the comments below.)
U22 Day on U2.com begins on Saturday at 6pm GMT and the party's going to run… for eleven hours. What time will it be where you are? Check into this
Zootopia thread
to find out.
Dip in for a few minutes - or stay with us for the whole event. See you Saturday...
Want to share in U22 Day ? It's over in Zootopia.