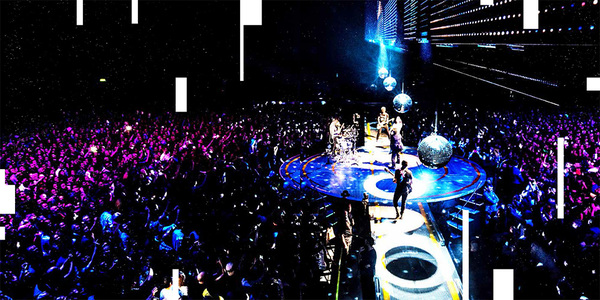 Two More Makes Ten
'Invisible' and 'Red Flag Day' are the latest downloads for subscribers from 'U2 Live Songs of iNNOCENCE + eXPERIENCE'

We'll be emailing subscribers with news on when shipping of the double CD set begins.

Meanwhile if you subscribed - or resubscribed - to U2.com for 2019 and selected as your gift 'U2 Live Songs of iNNOCENCE + eXPERIENCE' , TEN of the 23 tracks are now available on your Account Info page.
When you're signed in, click Account Info on the tab at the top right of the page to find:
- The Miracle (of Joey Ramone) - Live from Madison Square Garden, New York, 27th July 2015
- Love Is All We Have Left - Live from NYCB Live, Uniondale, 9th June 2018
- Summer Of Love - Live from Barclaycard Arena, Hamburg, 4th October 2018
- Raised By Wolves - Live from The Globe, Stockholm, 22nd September 2015
- Love Is Bigger Than Anything In Its Way - Live from Mohegan Sun Arena, Uncasville, 3 July 2018
- Lights Of Home - Live from Royal Arena, Copenhagen, 30 September 2018
- The Little Things That Give You Away - Live from Olympic Stadium, Rome, 15 July 2017
- Song For Someone - Live from TD Garden, Boston, 14 July 2015
- Invisible - Live from Air Canada Centre, Toronto, 6th July 2015
- Red Flag Day - Live from Lanxess Arena, Cologne, 4th September 2018

Add your latest comments below.