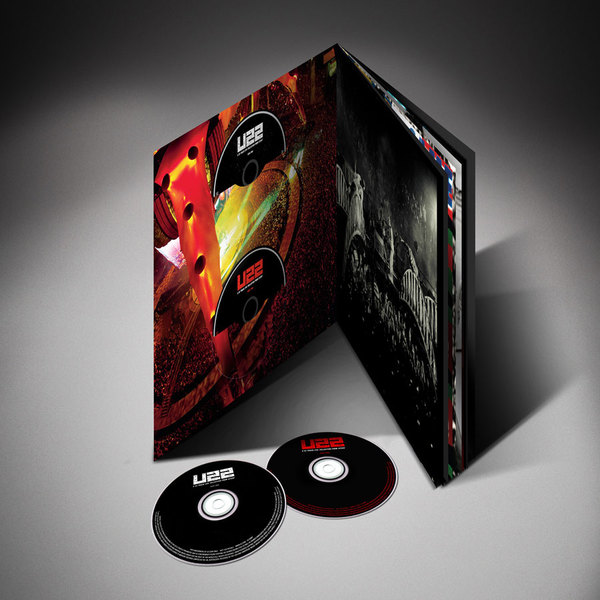 The voting is over and the results are in.
U2 fans have decided which tracks will appear on U22, the limited edition double-CD set available to
subscribers of U2.com
.
After listening to clips of 46 tracks played on the U2360° Tour, fans selected the 22 they wanted to see on the new release. The results span nine albums and thirty years, overlook some very well-known songs... and include some surprises.
'This is really going to be a special CD.' said Adam, when we caught up with him this week. 'I wasn't expecting some of these tunes, it's a really fresh collection and it's going to make very interesting listening.'
So here's the 22 tracks. Scroll to the bottom of the page to see what happens next.
1. Bad
2. Where The Streets Have No Name
3. Magnificent
4. One
5. Ultra Violet (Light My Way)
6. Even Better than The Real Thing
7. With or Without You
8. Beautiful Day
9. City of Blinding Lights
10. The Unforgettable Fire
11. I Still Haven't Found What I'm Looking For
12. All I Want is You/Love Rescue Me
13. Moment of Surrender
14. Until The End of the World
15. The Fly
16. One Tree Hill
17. Stay (Faraway, So Close!)
18. Walk On
19. Zooropa
20. Elevation
21. Out of Control
22. Mysterious Ways
The tracks are now being mixed and sequenced while the editorial and design of the accompanying 24-page large format book (see above) is finalised.
Want to learn more about a U2.com annual subscription - and the limited edition release 'U22'?
It's all here.