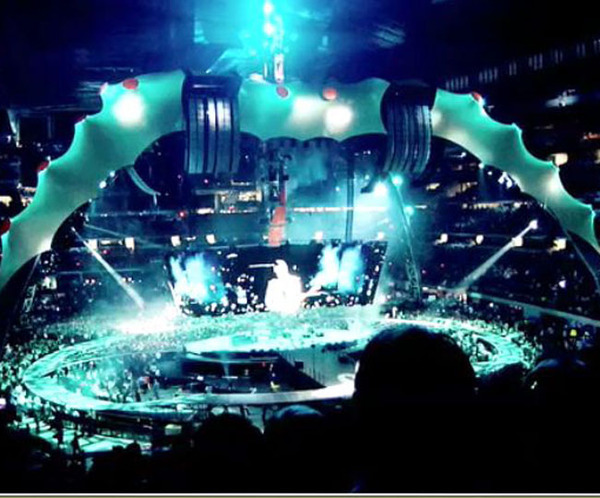 Over 70,000 in the stadium tonight, and with the roof over our heads, we really knew it.
It's the first of two big nights in Texas with the Houston show coming up Wednesday. Special mention for the Dallas Cowboys at the end of Breathe - this is only the fourth show in this their new stadium.
This being Texas, during One Bono paid tribute to George Bush for the work he supported as President in helping stop the spread of HIV/AIDS in Africa.
How was it for you in Dallas tonight?
Tell us what it was like and post your photos
in our comments area.
Breathe
Get on Your Boots
Magnificent
Mysterious Ways
Beautiful Day
I Still Haven't Found What I'm Looking For
Stuck In A Moment
No Line on the Horizon
Elevation
Until The End of the World
Unforgettable Fire
City of Blinding Lights
Vertigo
I'll Go Crazy - Remix
Sunday Bloody Sunday
MLK
Walk On
One
Where The Streets Have No Name
Ultraviolet
With or Without You
Moment of Surrender