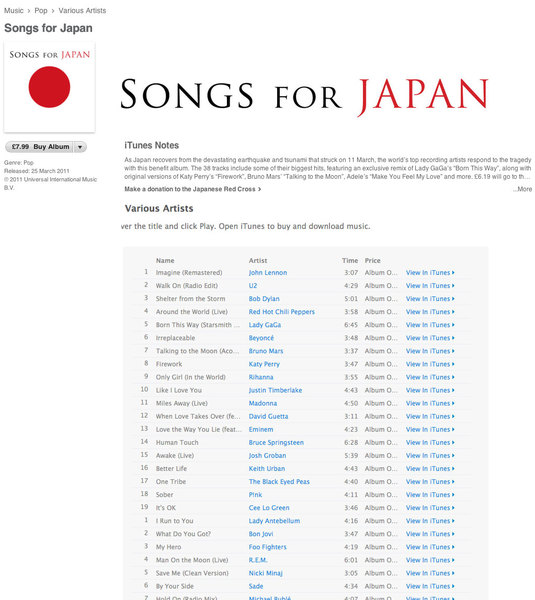 Walk On' is one of 38 tracks on Songs For Japan, a benefit album responding to the earthquake and tsunami that hit Japan earlier this month.
John Lennon, Bob Dylan, Lady GaGa, Kings of Leon, Beyonce, Eminem and Bruce Springsteen are among a stellar collection of artists taking part and profits will go to the Japanese Red Cross.
The album is available now to
download from Itunes
and will come out physically on April 4.