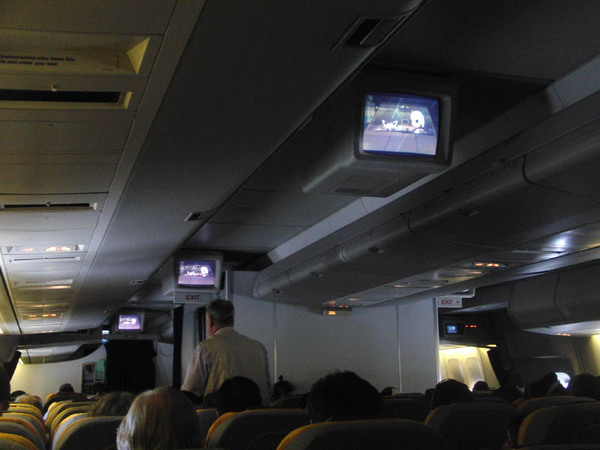 David O'Reilly, the award-winning director behind U2's 'Crazy' video, was getting ready to leave his flight in LA from Germany a couple of weeks back, when what should start playing on the in-flight screens but... his video for 'Crazy'.

David tweeted about it and added this shot. 'That was nuts,' he told us. 'It was pretty much the landing song,'What are the odds!?'

And that got us thinking: have you had a freakily coincidental U2 moment ?

Not with a U2 video you've directed being shown on your flight as that would restrict the field of entrants. In fact it doesn't need to include a flight at all. Or a video.

We're looking for your U2 anecdotes that stretch the bounds of possibility - a moment when U2 intersected your daily routine with just a hint of spookiness.

Well, anyway, you get the idea. Tell us about it below.