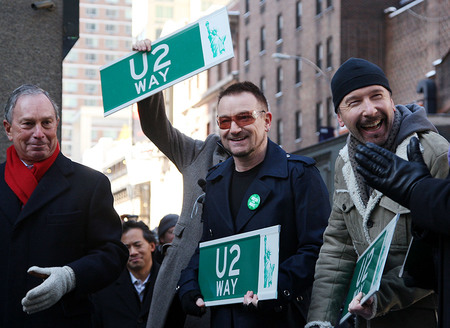 In New York today ? Catch the band with Mayor Bloomberg for the naming of 'U2 Way'.

The temporary renaming of part of West 53rd Street as 'U2 Way' takes place at 1.30pm at West 53rd Street and Broadway, Southwest corner.

The Mayor and members of the band will be on hand to mark the event.