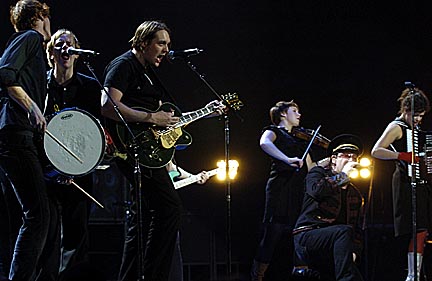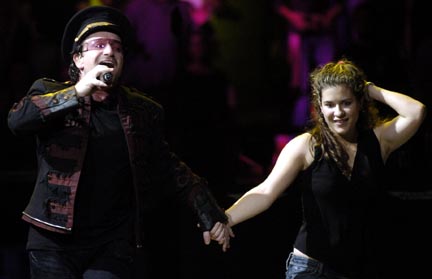 Some more shots turned up of the second night in Montreal on Monday. Some great dancing, take a look.
The band had a great time in Montreal and Monday's show had lots of cool moments, including a little kid jumping up on stage to lead the 'No More's' in Sunday Bloody Sunday and a great dancer (see our pics) who wowed the venue during Mysterious Ways. She was so good she stayed up on stage for With or Without You.
The band loved being in the city and were particularly delighted to have Arcade Fire playing with them.