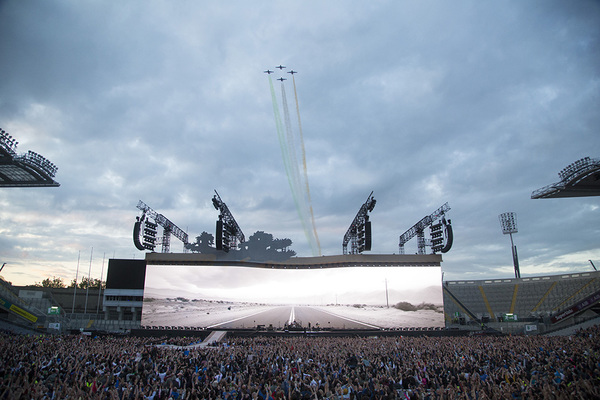 'I wanna feel sunlight on my face.
I see the dust-cloud
Disappear without a trace.
I wanna take shelter
From the poison rain
Where the streets have no name...'
'Streets' in Dublin and show number twenty eight on #U2TheJoshuaTreeTour2017.
More coming soon, meantime here's some early press review of the show
'The show began with a precursor to U2's gradual status as one of the world's best rock bands. It ended with a pointer to their future via a new song, The Little Things Give You Away. There's some distance from then to now, but between poetry, pop music, politics and performance art, U2 at Croke Park was a game/set/match triumph.' Irish Times
'A spectacular fly-past and understated Trump references: U2 bring 'The Joshua Tree' home…' The Journal.
'U2 Return To Dublin In Triumph. It is 30 years since the release of The Joshua Tree catapulted U2 to the forefront of contemporary music. At their Croke Park homecoming, they reaffirmed that they are still up there, at the very top of the tree….' Hot Press
And if you were at Croke Park, tell us all about it. Add your own review and photos below.