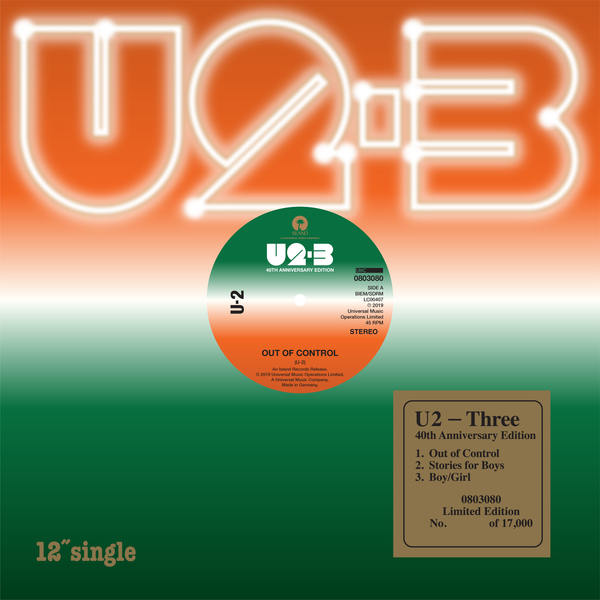 Back On Vinyl
First released in Ireland in September 1979, today the 'Three' EP returns, remastered and as a limited edition 12" vinyl release, to mark Record Store Day.
The EP features three songs recorded at Windmill Lane Studios in Dublin with producer Chas De Whalley – 'Out Of Control', 'Stories For Boys' and 'Boy-Girl'.
Details of participating stores here.
...